Adidas's Adilette slide is about as innocuous as a pair of locker room-ready slides come. The iconic model has been beloved by athletes and normals alike for years, at home as much in the changing room of an elite NFL team as it is on the feet of someone doing a 10pm run to 7-Eleven. The adilette symbolises a timeless commitment to comfort, as well as a sort of '90s sportswear-inspired aesthetic that regular flip-flops just can't match.
But while the three-striped Adilette will no doubt continue, for the more fashion curious, Adidas has dropped an eye-catching update to the model that has already begun to generate a surprising amount of hype for its Yeezy-adjacent aesthetic. In recent weeks, sneaker accounts on Instagram and Twitter have been rife with speculation and rumours as to when the new sandals might arrive, indicating this won't be your average drop. And if you've been around the sneaker game for a while now, it's pretty easy to see why.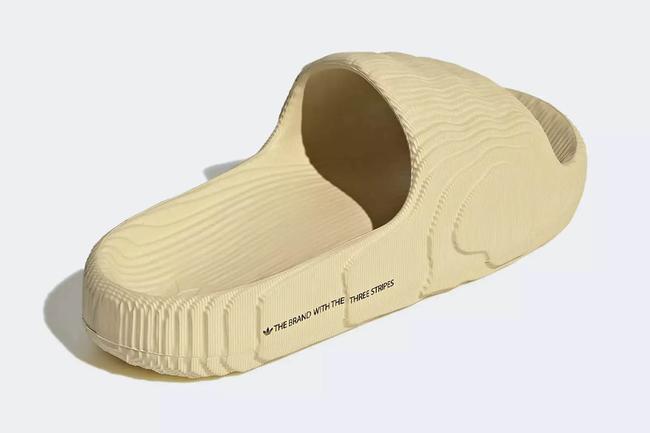 The overall silhouette of the slide takes distinct cues from the often-imitated, never duplicated Yeezy Slide model, with its plush, raised footbed and more closed off rubber strap providing a cushier look than the sporty slides we've become accustomed to in decades past. But what really signifies the slide as its own is the heavily layered, heavily textured outer finish that looks like a cross between a 3D-printed topographic map and what would happen if you tried to fashion a slide out of kinetic sand.
For Adidas to turn its most popular slide into more of a fashion statement is an easy win, to say the least. The brand has the success of models like the Yeezy foam runner Salehe Bembury's textural pollex Crocs collab to go off of, as well as an entire movement of unisex footwear that ironises the ugly and prioritises comfort over all else. It's about as 2022 as a shoe could possibly get.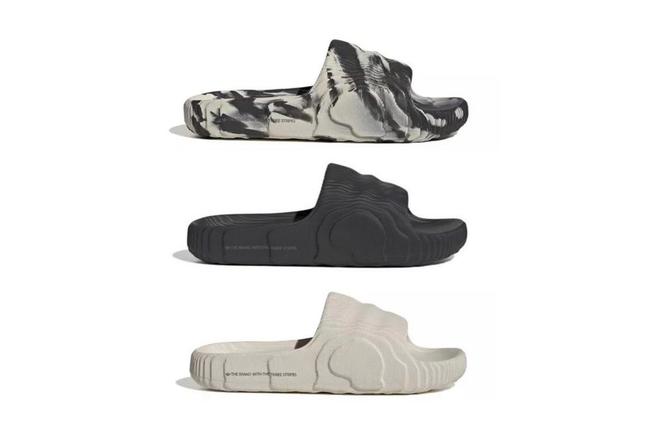 A release date for the slides in Australia is yet to be confirmed, but given a U.S. release on June 23 has been confirmed, keep an eye out on Adidas' website for more details in the coming weeks. In the meantime, check out our guide to the best slides you can buy right now.
—